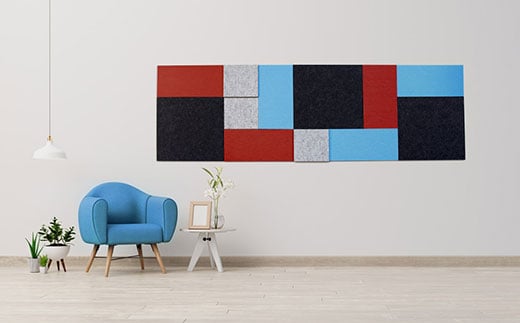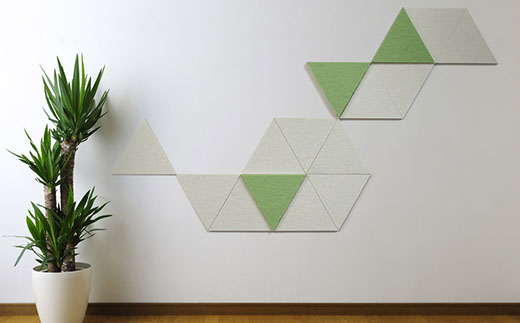 Looking for a solution to reduce noise in your office space? Check out Laser Felt's Acoustic Wall Tiles which are made especially for the purpose of lessening room echo and transfer of sound through walls.
Our premium Acoustic Wall Tiles are made of our EcoRigid Felt material. One single layer is 3/8″ (9mm), but are typically designed with two layers for extra thickness and sound dampening.
Not only are these noise reducing wall decorations functional, but they are also artistic, colorful and classy. We offer a wide array of colors and patterns to choose from.
Need a custom designed wall tile shape?  No problem!  Share your design with us and we will create it. Click HERE to contact us about your custom design acoustic wall tiles.